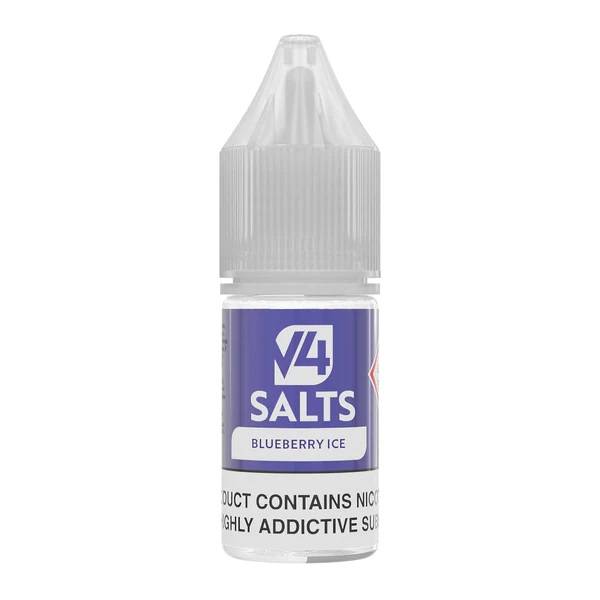 V4 Vapour Salt Blueberry Ice 20 MG
€6.00
---
V4 Vapour Blueberry Ice serves up the delicious flavour of sharp, tangy blueberries with an ice-cold blast of menthol on the exhale. This smooth and sumptuous blend delivers a satisfying and tasty all-day vape, perfect for both new and experienced vapers alike.
Available in 15 delicious flavours, the V4 Vapour nicotine salt range offers something to suit all tastes. If you prefer a smoother inhale and higher nicotine strengths, V4 Vapour nic salts are the ideal choice. The formulation of nic salts means that nicotine is absorbed more quickly into the bloodstream. It also delivers a smoother inhale compared to freebase e-liquids, avoiding a harsh throat hit at even the highest strengths.
Each V4 Vapour nicotine salt e-liquid contains only the best quality ingredients, with a 50VG/50PG ratio making it perfect for mouth-to-lung vaping. Pair it with your favourite vape starter kit and high-resistance coils for the ultimate MTL vaping experience.
Free Shipping
We deliver to over 100 countries around the world. For full details of the delivery options we offer, please view our Delivery information We hope you'll love every purchase, but if you ever need to return an item you can do so within a month of receipt. For full details of how to make a return, please view our Returns information